Contents
Requirements
iPhone or iPad with iOS 10 or newer.
The Shadowscale app version 2.3.0 or newer. (<-- Use this link to avoid fake apps with similar names.)
If your App Store account is Chinese: Create a USA Apple ID.
QR Code
Use the Shadowscale app to scan the QR code. (Or simply tap the QR code if you are reading this on your iPhone). Scroll down for more detailed instructions.
Setup
Open the Shadowscale app and tap the '+' symbol to scan the QR code found above.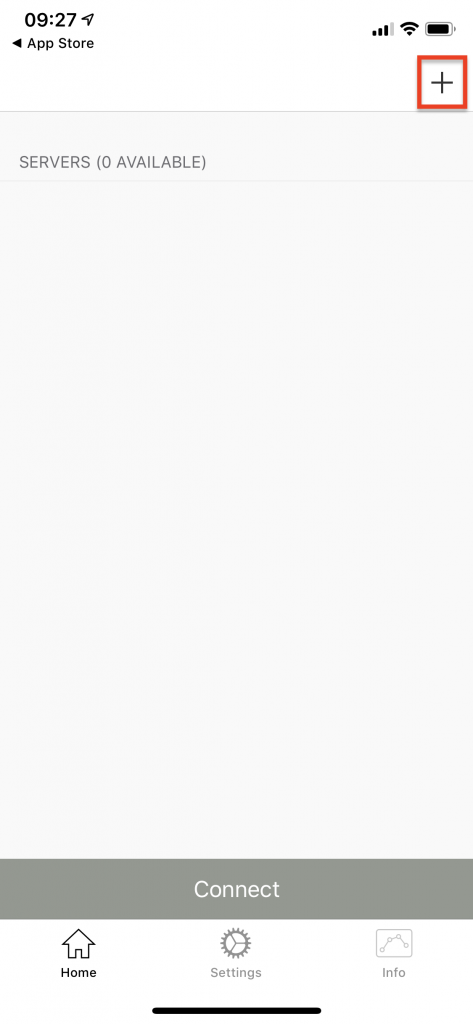 ---
Select a server location and tap the Connect button.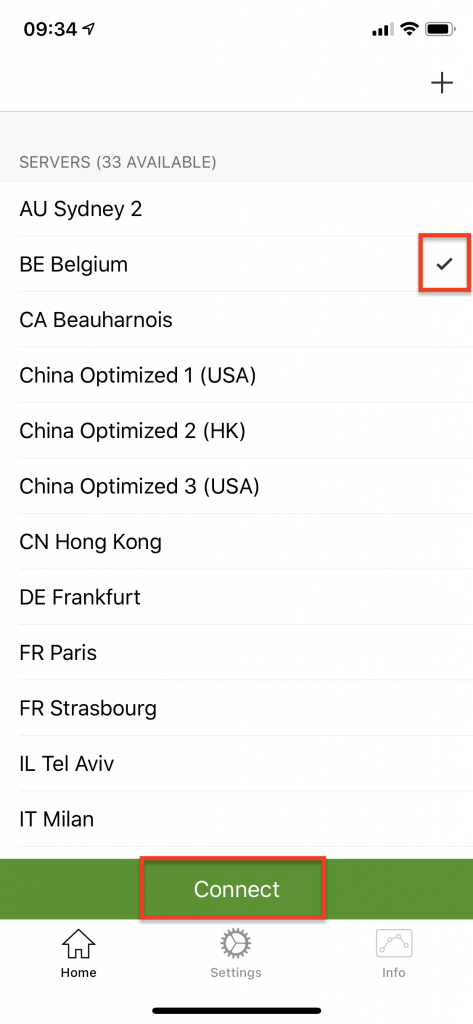 ---
The very first time you do this, you'll be asked to give Scadowscale permission to add VPN configurations.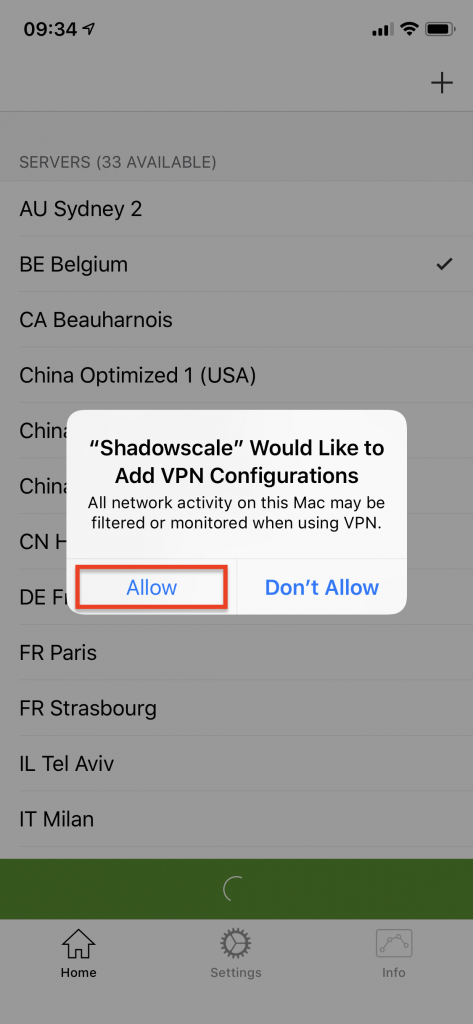 ---
Once connected, simply tap Disconnect to disconnect from the VPN.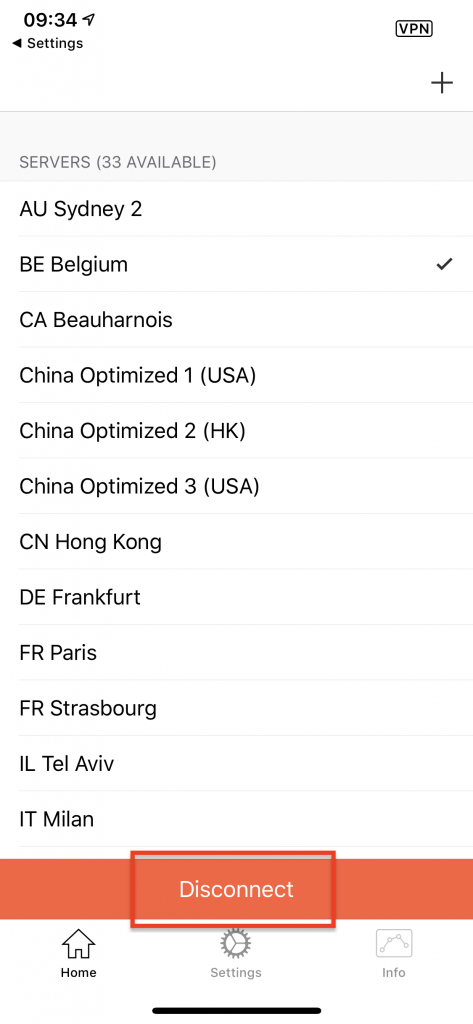 ---
China
If you're in China, you may want to enable the Smart Routing option. This improves performance for WeChat, Taobao and other Chinese apps when in China.
You will have to re-connect to the VPN after changing this setting.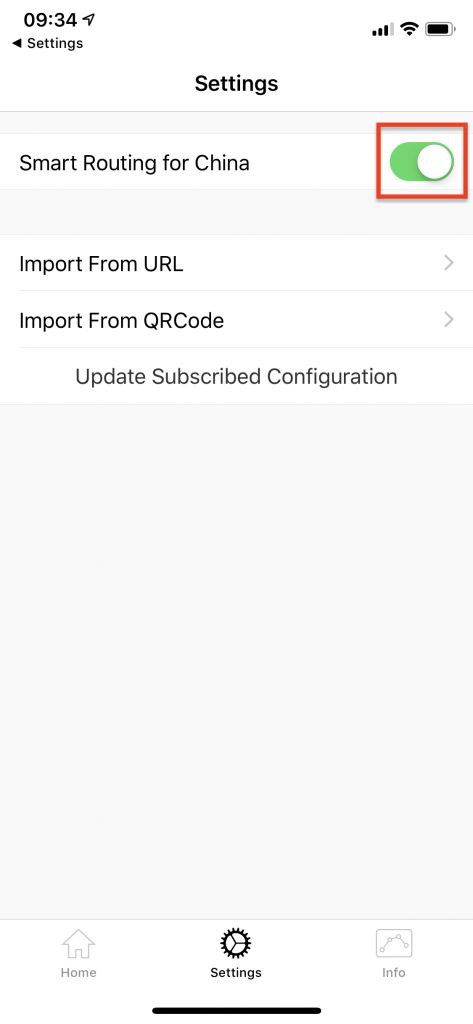 Improve Performance
For improved performance we recommend you enable the DNS Cache option.
Switching servers
You can switch servers at any time, simply by selecting a different server location. The app will automatically disconnect the previous server and re-connect to the new one.
Versions
Shadowscale shows a version number at the top of the app. The current version number is 2.3.0 (or higher). Please update your app if you see a lower version number.