Misskey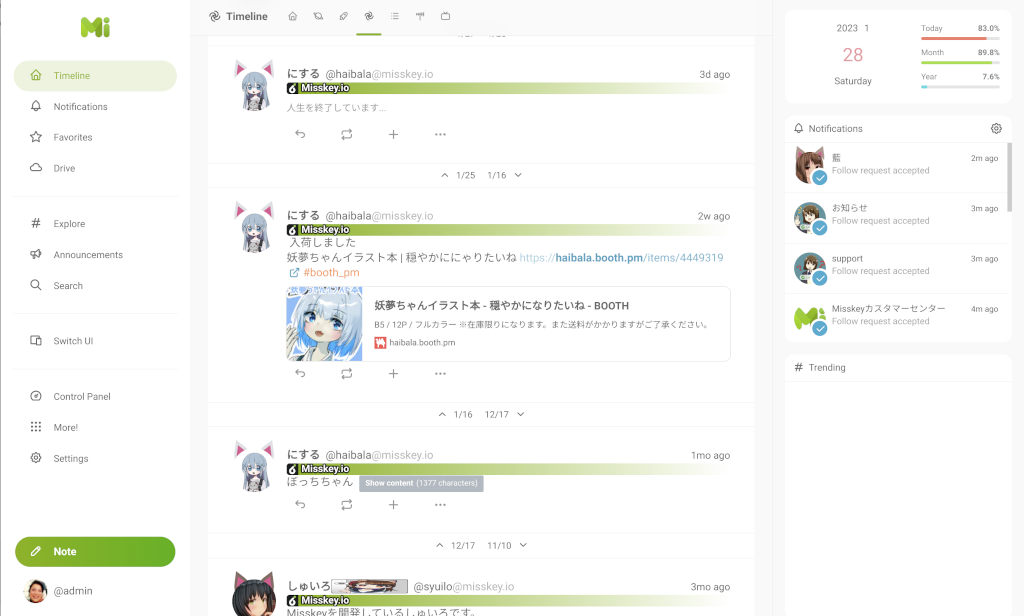 Contents
Choosing Misskey
Pros
Unique features, like a built-in cloud storage, user achievements etc.
Web interface allows you to login multiple accounts at the same time.
Highly configurable with a themes, plugins and more.
Cons
Releases very frequent and sometimes untested updates.
Recommendation
Our recommendation is that you choose Misskey when:
You want a highly customizable web interface.
Documentation
Demo Server
We have a test server that we use to try new Misskey versions before updating our customer's servers. You're welcome to take a look.
Supporting Misskey
12VPX provides hosting services only. We encourage you to support the development of Misskey through the author's Patreon.